Schools these days are not only meant to attain information and knowledge only, rather they are platforms for collaboration of thoughts and ideas. At Sree Vaagdevi High School, we believe that the true strength in our classroom lies in collaboration of learners, not in the knowledge of one Expert. Aristotle once said that "Educating the mind without educating the heart is not education". Even as we impart the education to match the advancement in technology and processes, we guide our children towards right principles, ethics and moral values. We offer our students a stress-free learning environment which encourages creativity and critical thinking. Our unique teaching and learning process with a proper blend of theory and practice crosses the boundaries of nations towards global excellence.
Educational institutions all around the world along with the aspirations of students and parents have undergone critical transformations with time. At Sree Vaagdevi High School,we aspire to provide top quality education to all, with a well-balanced and relevant curriculum. At Sree Vaagdevi High School,we believe that true education is a right blend of Intelligence and character, we educate our students to maximize their innate potential along with positive social behavior, thus developing them as global citizens. We value regular contact with parents / guardians, and regard the home-school partnership as an essential part of the education process. We are always looking for new ways to involve parents in the life of the school. We are always open to refreshing views and suggestions which can add more value to the students of our school.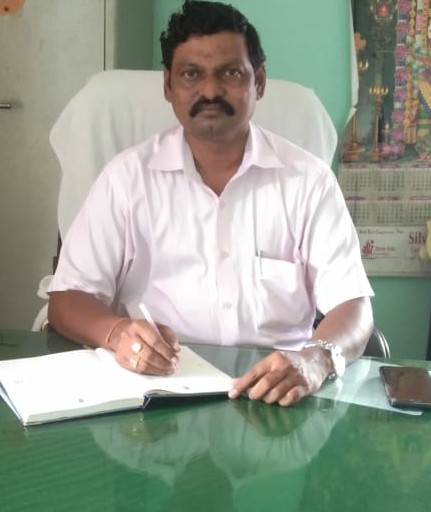 Mr. A. Srinivasa Rao (MSc Maths)
I believe my role as an educator is to guide and nurture the next generation to establish skills to achieve health, respect, prosperity and fulfillment.
I am passionate about students being empowered to succeed. As Principal, I use all tools available to inspire staff, students and community to work together to promote student achievement and well-being. 
I am an avid supporter of effective and innovative professional development that encourages teachers and principals to be reflective and to continuously examine our practice to provide quality teaching and learning for each student. My role as Principal is to keep up with latest trends and research and be an active partner in the school's professional development.
The ability to be innovative and creative is important to me. I enjoy being challenged and inspired by the people around me. I aim to enthuse and challenge staff and students to also be inventive and imaginative in their learning and day to day tasks.
I believe that having quality, inspirational and passionate teachers is essential to a school's success. To borrow John Hattie's words; "teachers should build classroom climates where errors are welcome, student engagement is the norm, questioning is high and students gain reputations as effective learners."
I enjoy celebrating successes and acknowledge hard work of staff, students and community and believe this is one of the contributors fundamental to a happy school environment. All staff, students and community should feel valued and appreciated at school.
Community engagement and involvement in the school is important to me as Principal. I regularly consult with my community as part of school self review and encourage community engagement in the curriculum and learning programmes.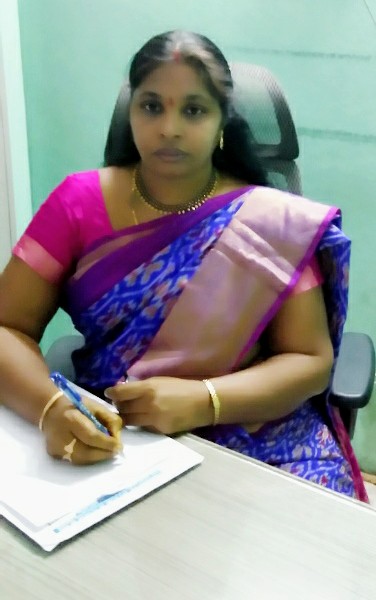 Mrs. V. Malathi (MSc B.Ed PhD)